The Real Monsters of Latin/Hispanic Culture
I
n celebrating the first day of Hispanic Heritage Month and my thirst for Halloween, let's kick it off with some creature urban legends
El Chupacabra
Probably the most well known creature on this list is the
Chupacabra
. The Chupacabra has been seen all over the world especially in Latin American countries like Chile and Brazil. But let's focus on the sightings in Puerto Rico for a spell shall we. The
Chupacabra
was first sighted in Puerto Rico March of 1995. The name
Chupacabra
is broken down into two parts. The first part "chupar" means "to suck" and the second part "carba" means "goat"- so a vampire. Anywho, between March and August of 1995, there were many sightings and over 150 livestock perished. These animals were left with puncture wounds on their neck and drained of their blood. Locals described the chupacabra as having a reptilian body, oval head, red eyes, fanged teeth and a long, darting tongue, stands/hops on two legs like a kangaroo-basically the spawn of hell or some alien-type creature. Okay so I don't know about you but what's described above is not what I remember seeing on TV. Come to find out there are two types of chupacabra. The first being what's described above. The other is what we're all used to hearing about; you know the dog/wolf like creature with little hair, spikes on it's back, stands on all fours, fangs, claws, to whole nine. Back in the day, and by back in the day I mean when the Mayans were around sacrificing people, legend has it that the chupacabra was more bat-like; so this mf could fly too, lawd. For all we know, the chupacabra is just a science experiment gone wrong and escaped from somebody's lab. But what I know for sure, keep an eye on your goats at all times.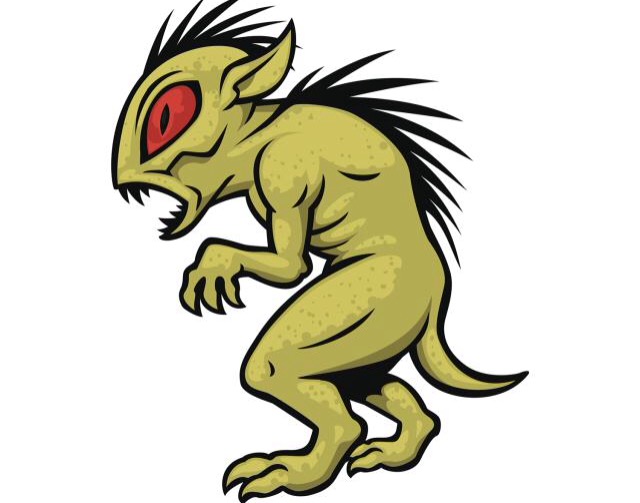 La Lechuza
Now the description of this next creature gives me mothman realness.
La Lechuza
is a Mexican urban legend that is described as a witch or bruja that can transform into an owl. But get this, the owl's body is the size of a human, the head of that said witch, and has red eyes-yup female mothman right chere. The bruja pledged her allegiance to the flag of hell and solemnly swears she up to no good. She preys on the wrong-doers, not so bad, oh and steals children for occult rituals, k. Once fixated on you, she stalks outside your home, makes sounds that mimic a crying child and once you come outside to see what the hubbub is all about, she swoops in and takes you away. Nice. Legend has it that if you see scratch marks on your door or windowsill, it's from the
lechuza
. Another legend states that if you actually want to encounter a lechuza -because why wouldn't you- go outside at midnight and whistle three times, it'll whistle back. Moral of the story, don't go outside at night if you hear a child crying.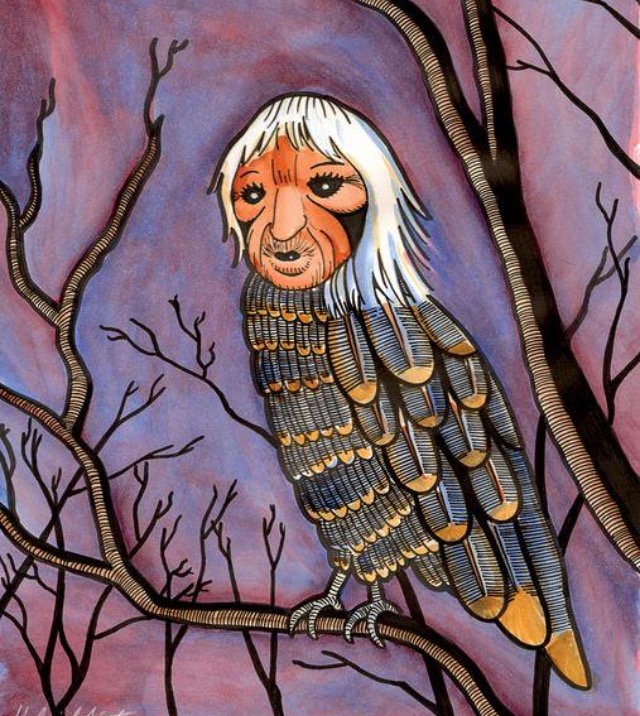 El Cuco
This one is for all the parents out there with badass kids.
El cuco
-or coo-coo as my little cousins say-, is essentially the boogeyman. It's a shapeless creature that comes from nothingness, kidnaps and eats disobedient children. The legend of
el cuco
originates from Portugal and Galicia (a region in Spain) and comes in the form of the infamous Pumpkinhead. This tale is mainly used to scare children into going to sleep. In places like Brazil, Mexico, Dominican Republic and Puerto Rico, a lullaby, yes a lullaby, is sung to children to cox them into falling asleep. A part of this said lullaby is as follows: Duermete niño, duermete ya…que viene el cuco y te comerá, which translates as take your bad ass to sleep or the boogeyman gon get you. Ahhhh, nothing says sweet dreams quite like this lullaby.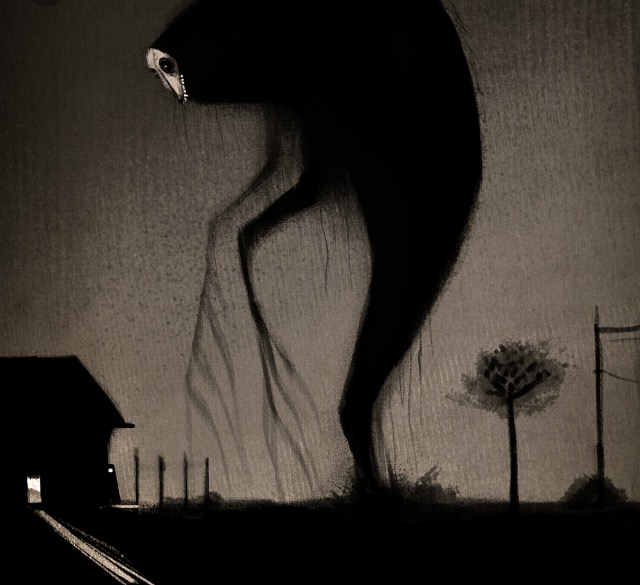 El Cadejo
Another dog-like creature for ya-what is up with hispanics/latinos and dogs man?!.- This legend is mainly circulates around El Salvador, Belize, Nicaragua, Costa Rica, Honduras, Guatemala, and southern Mexico. Well
el cadejo
comes in two forms: a white dog and a black dog. The white dog is said to be good and pops up when you need help. So basically if you see a white dog after a night of drinking, it will accompany you to ensure you make it home safely. Which can only mean the black dog wants to harm you, right? Right, gold star for you! In one legend, the black dog is said to be the devil incarnate with red eyes, sharp teeth, hoofed feet and smells of sulfur. Oh and if you turn your back on it, you'll go crazy. Lovely. In another legend, there are three types of black
cadejo
:
The devil incarnate- in addition to what's mentioned above, the white cadejo can not kill this type of cadejo because it's too powerful. In this legend, the cadejo looks like a large, wounded dog with hoofed feet and bound with red hot chains. It won't attack you but if you see it, something sad and tragic will happen to you. It's also the biggest of the other types of black cadejo.

The regular cadejo- It's smaller than the above cadejo but bigger than a normal dog. Good news is it can be killed by the white cadejo; bad news, it will savagely kill you, tearing you apart. Oh did i mention, it can't be killed by human hands so if a white cadejo isn't around to save you, you're screwed.

The offspring of a regular cadejo and a normal dog- Good news, it can be killed by humans. Okay news, it won't bite you, it'll just kick you. Bad news, once killed, it'll rot in seconds and grass will no longer grow in that spot, oh and when it kicks you, you'll go crazy.
So that stray dog you see outside the bar, stay far away from it as possible.